In today's era of tech-savvy consumers, portable Bluetooth speakers have become an essential gadget for music lovers and party enthusiasts. With a multitude of options available in the market, choosing the right one can be a daunting task. But don't worry! Gadget Craze is here to guide you through your buying journey.
Let's dive into the essential factors you should consider when choosing a portable Bluetooth speaker:
Size: The size of the speaker matters, especially if you're going to carry it around. Remember, a good speaker is one that offers the perfect balance between portability and sound quality.
Battery Life: A portable speaker should have good battery life. After all, you don't want your music to stop in the middle of a party.
Sound Quality: This is non-negotiable. Always opt for a speaker that delivers clear, balanced, and room-filling sound.
Durability: Your speaker should be able to withstand minor falls and bumps. Look for ones with rugged construction.
Water Resistance: If you love beach parties or poolside get-togethers, a water-resistant speaker is a must.
Now, let's talk about the latest trends and technologies that are revolutionizing the portable Bluetooth speaker market:
Smart Integration: Modern Bluetooth speakers come equipped with smart features like voice assistants, allowing you to control your music hands-free.
360-Degree Sound: Some speakers provide immersive 360-degree sound, giving the same listening experience no matter where you stand in the room.
Multi-Room Functionality: This feature allows you to connect multiple speakers and play the same music in different rooms.
Among the plethora of options available, one product stands out from the crowd - The Anker Rave+ Portable Bluetooth Speaker. This high-performing gadget is Anker's most successful product, and for good reasons.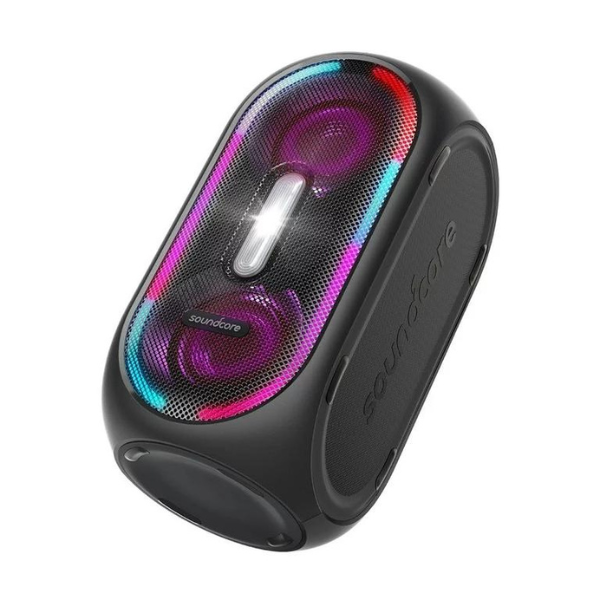 Here's what makes the Anker Rave+ a game-changer in the portable Bluetooth speaker market:
It boasts a robust 24-hour battery life, so the party never stops.
The speaker delivers outstanding sound quality with deep bass and crystal-clear highs.
With its IPX7 waterproof rating, it can survive accidental splashes and rain.
The speaker's compact size and durable design make it ideal for both indoor and outdoor use.
With the Anker Rave+, you're not just buying a speaker; you're investing in a superior audio experience. Don't just take our word for it. Here's what some of our satisfied customers have to say:
"The Anker Rave+ is an absolute beast! The sound quality is phenomenal, and the battery life is impressive." -

John, an avid music lover
"This speaker is perfect for my beach parties. The water resistance feature comes in handy. Highly recommend it!" -

Sarah, a party enthusiast
Make the smart choice. Choose the Anker Rave+ Portable Bluetooth Speaker for an unmatched audio experience. Visit Gadget Craze today and explore a wide range of other gadgets that suit your lifestyle.
Stay tuned to Gadget Craze for more updates on the latest gadgets and technology trends!